Automated Clearing House (ACH)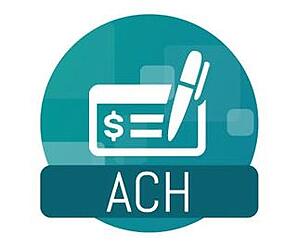 ACH is a system to automatically deduct Plan payments directly from a bank account. This is available only when an income deduction Order cannot be implemented. An Order must be entered with the Court before an ACH can be initiated with our office. See E.D. Mich. LBR 1007-1(c) for more information.
AUTHORIZATION AGREEMENT FOR PREAUTHORIZED PAYMENTS (ACH)

Submit the first page of the ACH form (following directions from pages 2-3) to start ACH payments.

AUTHORIZATION FOR TERMINATION OF PREAUTHORIZED PAYMENTS (ACH)

Submit the completed the last page of the ACH form to end ACH deductions.

Order Excusing Third-Party Payment, The Payment Order found on the Court's web site for cases with ACH payments.
Checklist of ACH Documents, A list of everything needed to get an ACH transfer of funds started with our office.
ACH Transfer Dates,
Funds will be transferred from debtor bank accounts and credited towards plan payments according to the schedule on the table below, generally the 7th and 17th of each month. An order allowing payments via ACH and a completed ACH Authorization form must be submitted to our office by the "ACH Documents Due Date" in this chart. Note that ACH does not work on weekends and holidays. We will submit the request for an electronic deduction within the next business day.