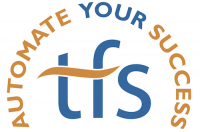 TFS Billpay allows you to make payments for your case in a variety of methods. Tax refunds, settlements, and other lump sums can be transmitted directly to our bank from yours. Safe, easy and low cost!
With a court order, you can also make your regular plan payments electronically.
STIPULATION AND ORDER FOR TFS PAYMENTS
**DO NOT SIGN UP FOR  TFS ONLINE PAYMENTS UNTIL THE STIPULATION AND ORDER IS FILED WITH THE COURT!!
Once the stipulation and order are executed by the trustee and returned to you, YOU MUST file the executed Stipulation and Order with the court.
Once you the Stipulation and Order is filed, your debtor can sign up for TFS online payments.
How to sign up for TFS Billpay
TFS MoneyGram – make payments from a MoneyGram location!
See the Forms page for the Stipulation Excusing Third-Party Payment Order.
Important information about TFS:
Payments made via TFS will post to the Trustee's system after a 5 business day hold by TFS.
Payments returned for any reason (NSF, etc.) within the 5 business day hold will NOT post to the Trustee's system.
TFS guarantees all payments once they are posted to the Trustee's system.
Funds received via TFS will not be subject to any holds by the Trustee and are available for immediate disbursement.
A nominal fee is charged by TFS for online payments.
If you have any additional questions, please feel free to contact TFS at 1-800-729-2413
Additional TFS Forms – (STIP, Flyer and training)